HFind.com aims to provide free access to the most up-to-date hotel information.

For hoteliers
, it is the best way to update their property details on thousands of web sites from a single point.
For travel web sites
, it is now possible to display latest hotel descriptions, amenities, photos, maps.
Get Database
Download HFind.com database.
Use it on your web site for free.
We have decided to create a tutorial for creating a hotel database application that will consist of several articles.
Here is a simple hotel database diagram to start with: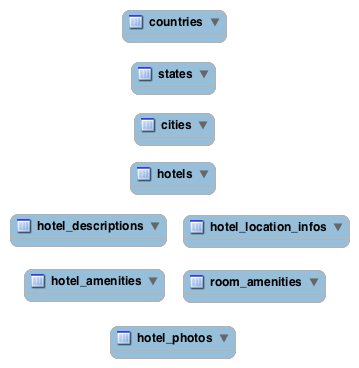 Please note that our hotel database is much more detailed and complicated.