HFind.com aims to provide free access to the most up-to-date hotel information.

For hoteliers
, it is the best way to update their property details on thousands of web sites from a single point.
For travel web sites
, it is now possible to display latest hotel descriptions, amenities, photos, maps.
Get Database
Download HFind.com database.
Use it on your web site for free.
Address: 46 Mitropoleos Street 10563
Phone: +302103217871
Fax: +302103217469
Category: 2.5 Star
City Area: Atenas
Rooms: 21
Floors: 5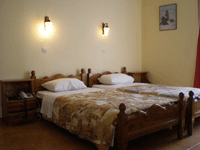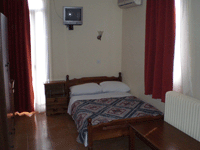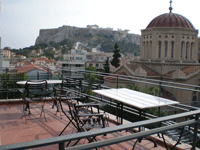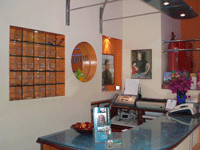 General Description: The Metropolis is a small intimate hotel in Athens with an Acropolis view in the prime central location of the Plaka district and 2 blocks off Syntagma Square. The Metropolis provides all amenities and comforts that a traveler has come to expect. Warm hospitality and attentive service will help make your business or leisure stay in our hotel in Athens extremely pleasant.
Check-in Time: 12:00
Check-out Time: 11:00
Room Amenities: Wireless Internet Access, Wi-Fi in room, Wakeup Service, Wake-Up Service, TV, Television, Telephone, T.V., Soundproof Room/Windows, Shower, Remote Control TV, Private Balcony, Phone, Maid Service, Iron, Internet access, Hair dryer, Desk, Balcony / Terrace, Balcony, Air conditioning, 220 V
Policies: Pets accepted
Get detailed description, location, address, amenities, room features, photos, phone number, fax number and map information for hotel: Metropolis Hotel Athens Greece.