HFind.com aims to provide free access to the most up-to-date hotel information.

For hoteliers
, it is the best way to update their property details on thousands of web sites from a single point.
For travel web sites
, it is now possible to display latest hotel descriptions, amenities, photos, maps.
Get Database
Download HFind.com database.
Use it on your web site for free.
Address: Al Muteena St. Deira 25570
Phone: +97142720000
Fax: +97142722772
Category: 4 Star
Rooms: 126
Floors: 6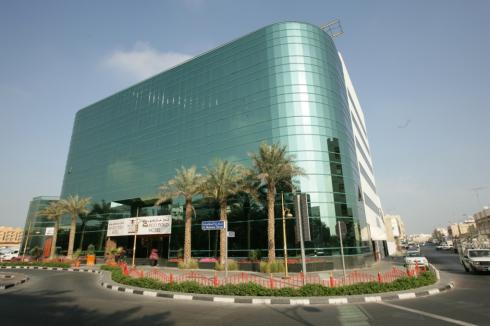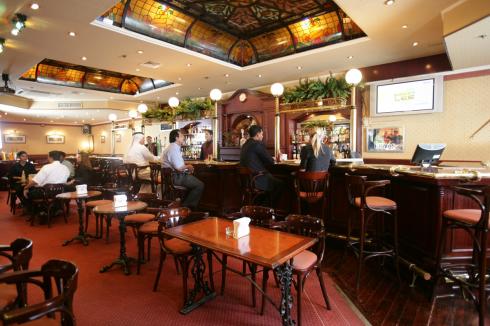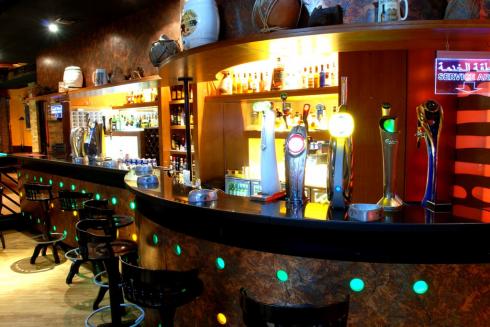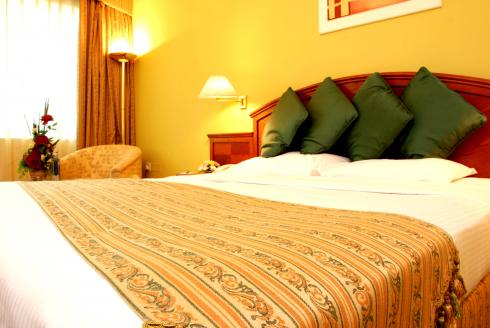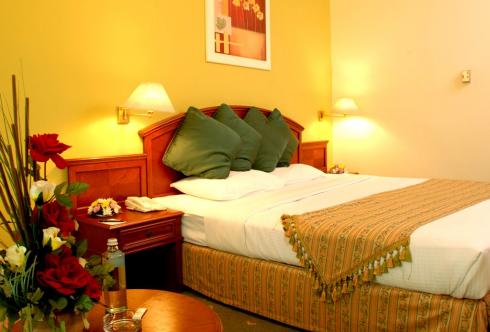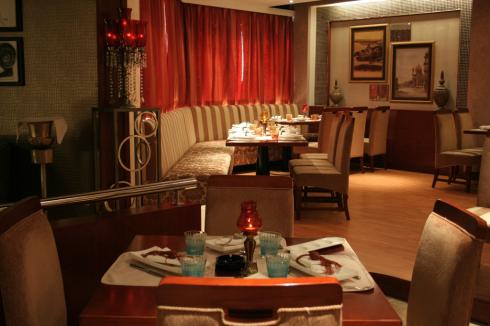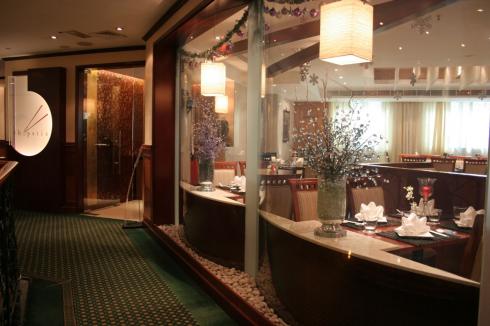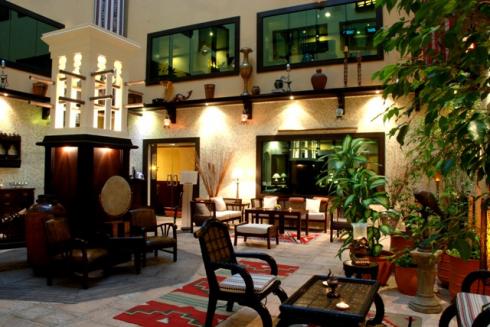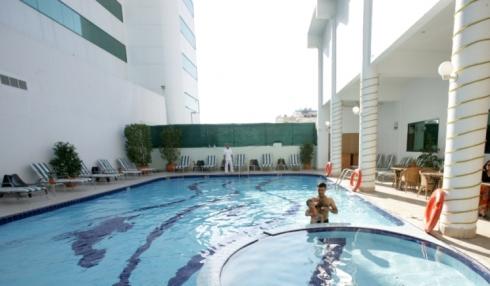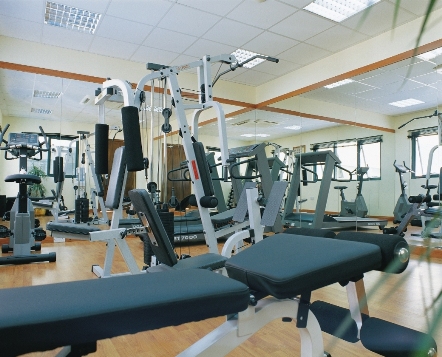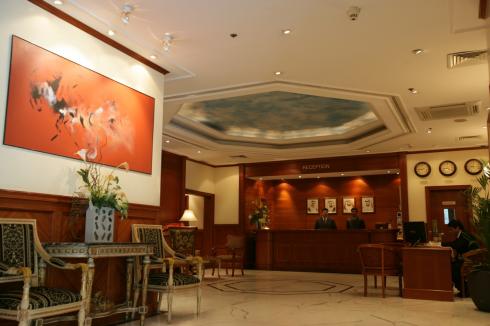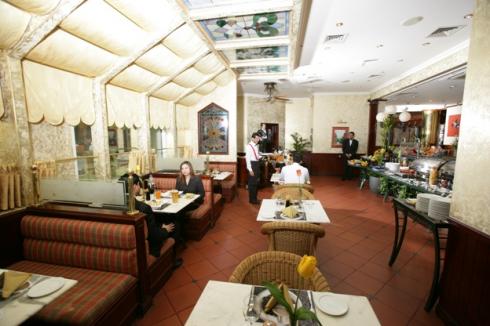 General Description: At the centre of Dubai's business and leisure district in Deira, the Marco Polo Hotel offers quick and friendly service to business and leisure travellers. A sleek, classy experience of primary hospitality filled with warm ambience lies within the glass curtain façade. The hotel has a host of premium outlets that takes you on a culinary journey while the recreational facilities and culture of hospitality helps you unwind and enjoy a relaxed holiday. Bon voyage on a silk route to hospitality. Marco Polo Hotel is just 15 minutes away from Dubai International Airport and 10 minutes from major shopping centres. Complimentary beach transfers are available daily. The hotel is walking distance from Union Square junction which unite the red and green metro lines and is also home to the inter-emirates bus system. Government run buses leave for all the seven emirates on a well programmed schedule with prices ranging from Dhs 5 to 25. Whether you fancy scrambling in Fujairah wadis or spending a peaceful weekend in Ras Al Khaimah this is where the exploring begins.
Cancellation Policy: Reservations must be cancelled 24 hours prior to arrival to avoid a penalty of one night's charges including Municipality Fees and Service Charges.
Check-in Time: 14:00
Check-out Time: 12:00
Dining Facilities:
The Bombay
Food type/Specialties: Indian Cuisine
Decor / Atmosphere: Contemporary
Additional features/details: The Bombay is a treasure trove of the most authentic Indian cuisine. This restaurant was named "BEST INDIAN RESTAURANT" in Dubai by "Time Out Awards".
Chopstix
Food type/Specialties: Chinese Cuisine
Decor / Atmosphere: Modern
Additional features/details: Chopstix Chinese fine dining offers modern ambience which brilliantly fuses Asian and European interiors to make your dining experience very unique. Chopstix is also a Guinness World Record holder for the world's largest chopsticks.
Beyond El Rancho
Food type/Specialties: Tex Mex
Decor / Atmosphere:
Additional features/details: Beyond El Rancho brings the heart of Texas – Mexican Border town to your table and also adds a groove to your dining experience with its diverse entertainment.
Fox & Hounds
Food type/Specialties:
Decor / Atmosphere:
Additional features/details: Fox & Hounds with its Pub Grub is authentically English from floor to ceiling, this Pub has style and substance.
Chikka Grill
Food type/Specialties: Asian
Decor / Atmosphere:
Additional features/details: Chill out with our resident band and Dj right through the week.
Jumana Lounge
Food type/Specialties: Arabic
Decor / Atmosphere: Contemporary arabesque theme
Additional features/details: Jumana never ceases to amaze, an unforgettable atrium lounge with its contemporary arabesque theme, fine etched wood carvings and a sampler Arabic menu.
The Explorer
Food type/Specialties: International
Decor / Atmosphere:
Additional features/details: 24 hours Coffee Shop
Hotel Amenities: 1 Bathroom., Air Condition, Airport transfer, Asian Cuisines, Baby Cot, Babysitting Service, Baggage Storage, Banquet & Conference Facilities, Bar, Billiards, Breakfast room, Broadband - Free, Broadband Internet Access, Car Rental Desk, Central Air-Conditioning, Chinese Cuisine, Coffee, Coffee shop, Concierge, Conference room, Connecting doors, Currency Exchange, Disco / Club, Doctor on call, European Cuisne, Fax, Faxing facilities, Free shuttle service, Free Wireless Internet Service, Gym, High Speed Internet Access, International Cuisine, Jacuzzi / Whirlpool, Lift, Lobby, Lounge, Luggage Store Room, Night Club, Parking, Parking facilities (at cost), Photo copier, Pool outdoor, Pub, Reception area, Restaurant, Room service, Safe, Secretarial Service, Smoking rooms, Suite, Swimming Pool, Trouser Press, Welcome Drink, Wireless High Speed Internet Access
Room Amenities: Work Desk, Wake-Up Service, Voice Mail, Telephone, Table and Chairs, Sprinkler/Smoke Detector, Smoke Detector, Safe deposit box in room, Radio, Phone, Mini bar/ Refrigerator, Iron and Board, Internet access, Individual Climate Control, In Room Safe, Hair dryer, Electronic Door Lock, Coffee/Tea making facilities, Bathroom amenities, Bathrobe, Bath tub, AM/FM Clock, Alarm Clock, Air conditioning
Policies: No pets allowed
Get detailed description, location, address, amenities, room features, photos, phone number, fax number and map information for hotel: Marco Polo Hotel Dubai United Arab Emirates.